Frequently Asked Questions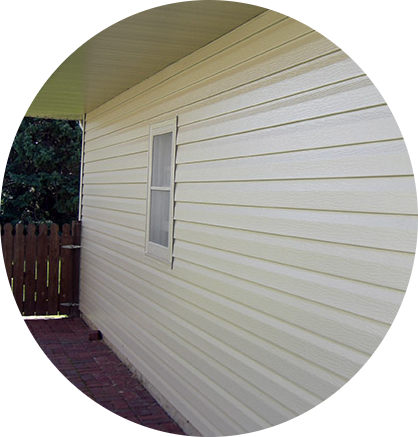 Q: We are under the impression that ABC is more expensive than vinyl siding, is that true?
A: NO! Although ABC Seamless Steel Siding is far superior to any vinyl siding, we are able to stay competitive in our price. Our siding is roll-formed right on the job site to the exact length of your home – no waste. Vinyl siding needs to be boxed, shipped, distributed and because of the standard 12-foot pieces, it creates a lot of waste when pieced together during installation.
---
Q: Wouldn't I be better off with vinyl siding in the event we have a hail storm?
A: Hail storms knock holes in vinyl siding making it look like Swiss cheese. When high winds catch in the seams you can find yourself picking up the pieces. ABC Seamless Siding is as strong as steel – because it is steel! Nothing stands up to severe weather better than ABC Seamless Steel Siding! Additionally, it is very common for vinyl siding manufacturers to be constantly changing colors. Many homeowners have found after only a few short years their vinyl siding is no longer available – making repairs impossible. ABC Seamless has added several colors over the years but has never discontinued a color. Original colors from over 30 years ago are still available!
---
Q: Is James Hardie siding comparable?
A: No, James Hardie is not a maintenance-free siding product and is generally more expensive.
---
Q: How is it made seamless?
A: Large pre-painted coils are roll-formed, custom fit to any length. Our "factory on wheels" is a truly amazing process!
Frequently Asked Questions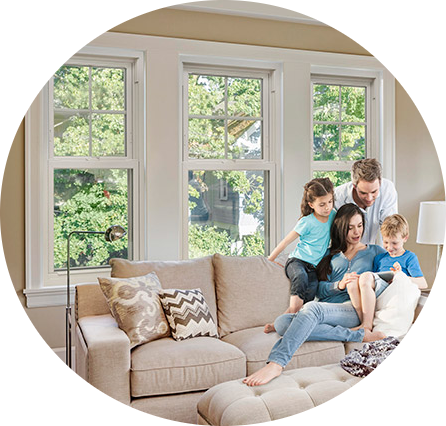 Q: Are the frames insulated?
A: Vinyl windows with frames made of uPVC (unplasticized polyvinyl chloride) extrusions insulated with a polyurethane core are much more energy efficient than wood, multi- chambered hollow vinyl, aluminum, and composite windows. Also make sure you look at the R-Factor of both glass AND frames. Remember, the greater the R-Factor the better the insulating value. All Sunrise windows are constructed with a polyurethane core.
---
Q: How are the window corners connected?
A: If the corners are fusion welded together, the corners will never leak, which means neither water nor air will penetrate through the frames of the windows. However, if the corners are screwed together, mechanically fastened or chemically welded, they can start to leak over time. All Restorations windows are completely fusion welded.
---
Q: Do the windows have an energy efficient glass, to help reduce the transfer of heat and cold?
A: Most windows are available with Low-E Glass, some Low-E coatings are pyrolitic hard coats, some are sputter coated soft coats, and some even contain 2 layers of Low-E coating. The highest performing Low-E, Restorations Omega 12, are coated with up to twelve different layers of heat reflective metallic shields.
---
Q: What does the warranty cover and how long does it last?
A: Windows offer a wide range of warranties. Some offer the warranty for 5 years, many windows are warranted for 10 years, and others offer a lifetime warranty, maybe pro-rated after a few years. Restorations Windows' warranty is a lifetime, non-prorated, transferable warranty. If any part of your window ever breaks or fails, it's covered!
Frequently Asked Questions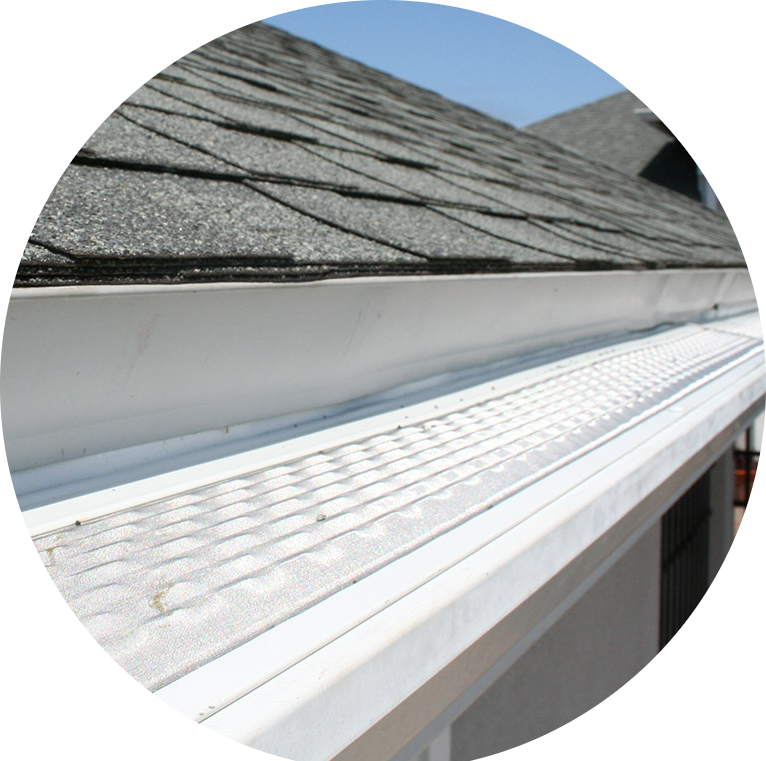 Q: What size of gutters do you have?
A: 5" K Style – Typical residential gutter; Fascia Style – Designer gutters that carry 33 percent more water than regular K Style gutters. You will also find our 4" X 3" double flow downspouts handle twice the capacity as the standard 2" X 3" downspouts commonly installed by our competitors; 6" K Style – Typically used for metal buildings, commercial buildings or large residential roofs.
---
Q: Do you use steel or aluminum gutters and downspouts?
A: We use 28-gauge – hot dipped, G-90 galvanized steel. The superior construction makes our seamless gutters incredibly strong and far more resistant to dents and dings from ladders and other objects.
---
Q: How many colors do you have to choose from?
A: Our seamless gutters are available in 25 maintenance free colors to match our seamless
siding.
Frequently Asked Questions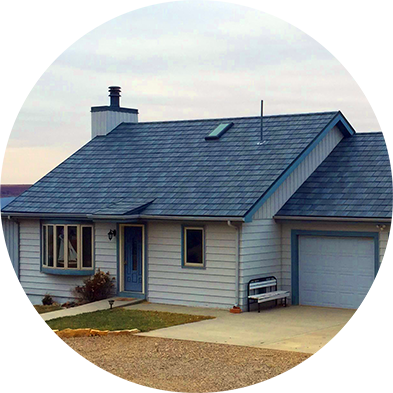 Q: Are your metal roofs energy efficient?
A: ALL of our roofing colors are EnergyStar approved, utilizing Cool Paint or "Cool Roof" technology to protect your heating bills from radiant energy waste.
---
Q: How durable are your metal roofs?
A: The unique 4-way interlocking system of ABC Generations roofing was tested to withstand winds up to 160 mph and has the highest hail rating (Class 4) available. Your new ABC Generations roof is a permanent lifetime roof and will be the last roof your home will ever need.